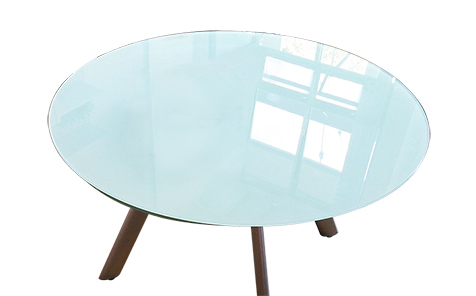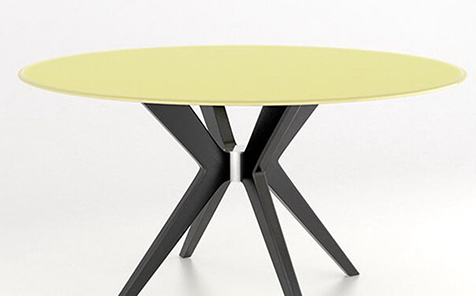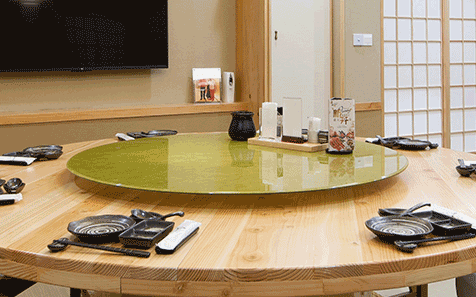 Round tempered frosted silk screen printing glass for table top
Overview

Frosted silk screen printing glass that were printed specail frosted ink on the glass surface by professional equipment, this type glass more easy to clean and store than acid etched glass, creates a translucent satin appearance which obscures view while maintaining a high level of light transmittance.

MOQ:200sqm
Specification
| | |
| --- | --- |
| Glass sheet | clear glass,ultra clear glass and tinted glass |
| Thickness | 3mm,4mm,5mm,6mm,8mm,10mm |
| Size | customized(300x300mm,450x600mm,500x1500mm,800x1000mm etc) |
| Glass color | clear,ultra clear,bronze,grey,green |
| Edge | polished flat edge, rough flat edge, round edge |
| Further processed | punch holes,groove,customized logo and pattern |
| Printing processing effect | partial screen printing and full screen printing |
Feature
1.4-5 times stronger than annealed glass of the same thickness.
2.Scratch resistance: ink contains glass powder composition, during the tempering process ink and glass integration, ink permanently attached to the surface, glass does not break, ink will not fall.
3.More resistant than acid etched glass,maintenance free.
4.Environmental protection material: ink was selected for special colored glaze,the ink does not contain lead and chromium, which can avoid the harm to human body and environment.
Application
Shower room,indoor partition,balcony railing,wardrobe door,pantry door,bedroom door,table top etc
Contact us
Address

YEDZ, Shandong Province,China

24-Hour Hotline

+86 185 5354 8919

Sales Hotline

+86 5356589968

Email