How much do you know about switches that are often used in daily life? From the beginning pull switch, button switch, rocker switch, to the now widely used smart switch, it has always appeared in people's life in the form of product accessories, which is essential but always ignored. After a hundred years of evolution, it has now evolved into a smart switch that can be easily used with the touch of a finger. Perhaps you have heard many advantages of smart switches, but the fourth point, you must not know.
1. Simple operation and low noise
The appearance of the smart switch is simple and atmospheric, it will not make a sound when used, and the operation is also very easy. You only need to touch the switch panel lightly with your fingers.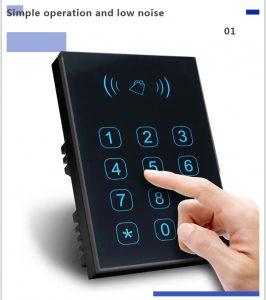 2. Intelligent interaction
Smart switches can be used to link different terminals through WiFi and Bluetooth, such as mobile phones, tablets, smart watches, etc., to operate the device anytime and anywhere, saving time for people in the fast-paced city.
3. Wide application scenarios
Smart switches can easily adjust smart homes by touching them, such as lights, curtains, smart locks, smart home appliances, etc.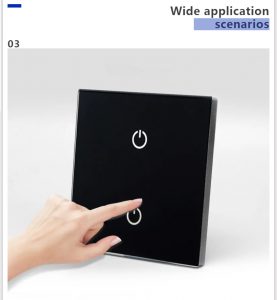 4. Changeable appearance design
The smart switch has a beautiful appearance. The shape and color of the smart switch on the market are different, and you can freely choose it according to your own preferences.
This is because the operation panel of the smart switch is made of glass, so there is more room for imagination and play in the design.
The style of the switch glass panel can be determined according to the design style of supporting products and the design style of home decoration, such as: color, shape, key position and other details. The space that can be selected is larger and it is more in line with the individual needs of young people.
Yantai Thriking Glass Co., Ltd. can design, develop and produce switch glass panels for you.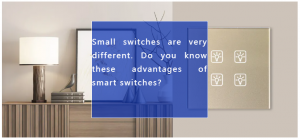 If you already have a design plan, you can send the drawing directly to the staff to arrange production.
If you only have a preliminary idea, a designer with professional knowledge will help you design the details of the switch glass panel, and track the production and transportation progress until the product is safely delivered to your warehouse, saving time, effort, and worry!
As more and more smart homes win everyone's love, I believe it will become the mainstream of the market in the near future. If you are looking for a supplier who can customize the production of smart switch glass panels, please contact us.