How to order mirror from China? After reading this article, you will understand!
1.Select Shape
Square, Rectangle, Round, Oval/Ellipes, Race Track Oval,Pentagon, Trapezoid, House, Regular Hexagon, Irregular Hexagon, Regular Octagon, Irregular Octagon, Left Slop Rectangle, Right Slope Rectangle, Right Triangle, Triangle, Arch Top, Arch, Quarter Round, etc.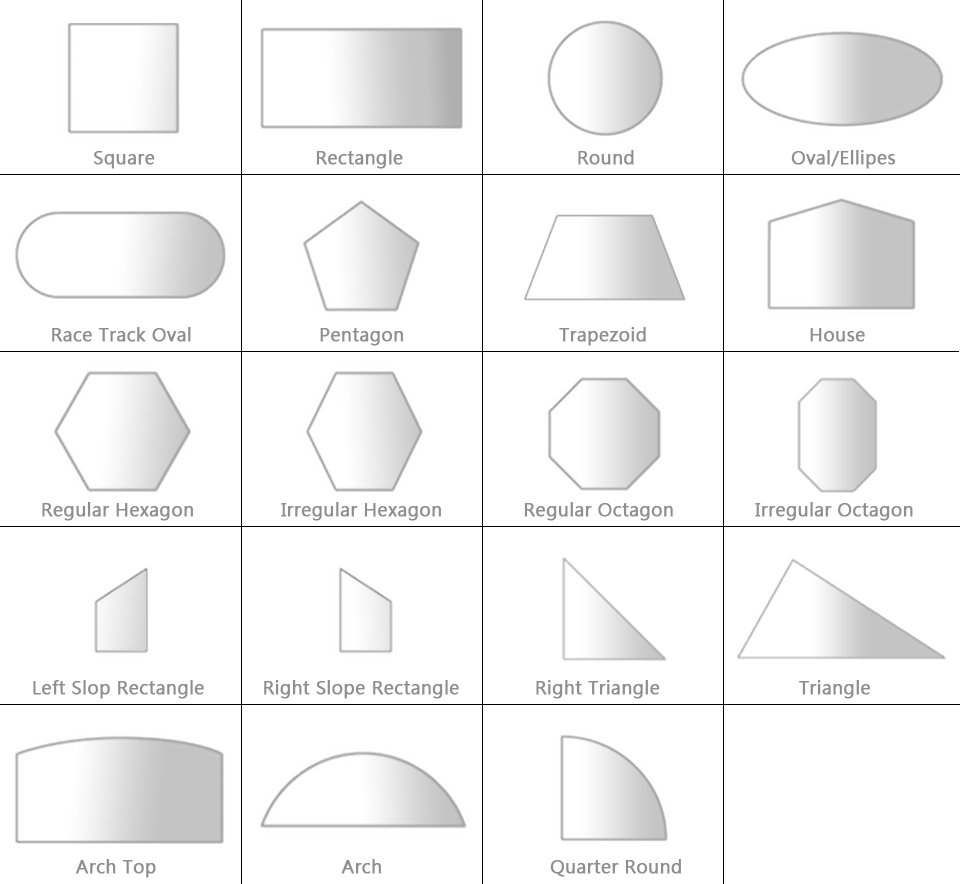 2.Select Dimensions
A mirror can be custom-cut to a specific size or shape. This helps in decorating a room in a manner that shows off the surroundings while covering drab walls in a refreshing way. A full length mirror with Custom cut is a unique addition that will be sure to catch the eye of anyone. A mirror can be cut in any shape to match a room's theme or to cover areas where decor is not presently used.
When getting started in the designing of a custom mirror, knowing the specific measurements will be necessary, wherever you want to use it like as bathroom wall mirrors or to create a large mirror wall in living room.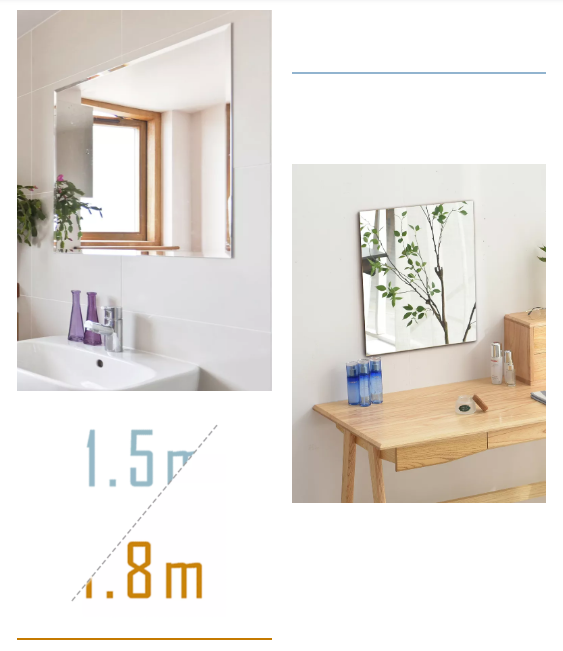 3.Select Mirror Type
Silver mirror,Aluminum mirror,Antique mirror,Colored mirror(Gold,Yellow,Bronze,Gray,Blue,Pink,Green,Purple,etc)
4.Select Hole & Thickness
Hole: tell us the position of holes on mirror.
Standard Glass Thicknesses:1mm,2mm,3mm,4mm,5mm,6mm.etc.
If you need other thickness, tell us your requirements.
5.Select Edging & Corner Finish
Edge:Flat Edge,Pencil edge/Round Edge,Bevel Edge,etc
Corner:Flat Corner,Round Corner,Safety Corner,etc.
Yantai Thriking Glass Co.,Ltd. Good quality mirror for sale,silver mirror,
Aluminum mirror antique mirror,color mirror provided by China Suppliers.