In recent years, tempered glass has been loved by people because it is not easy to hurt after being broken, but few people know the reason why it is not easy to hurt after being broken. Yantai Kangjing Glass with 13 years of glass export experience will explain the reason behind you.
After the tempered glass broken, it becomes a small piece of glass without sharp edges and corners. This is the main reason that the tempered glass will not hurt people after it breaks.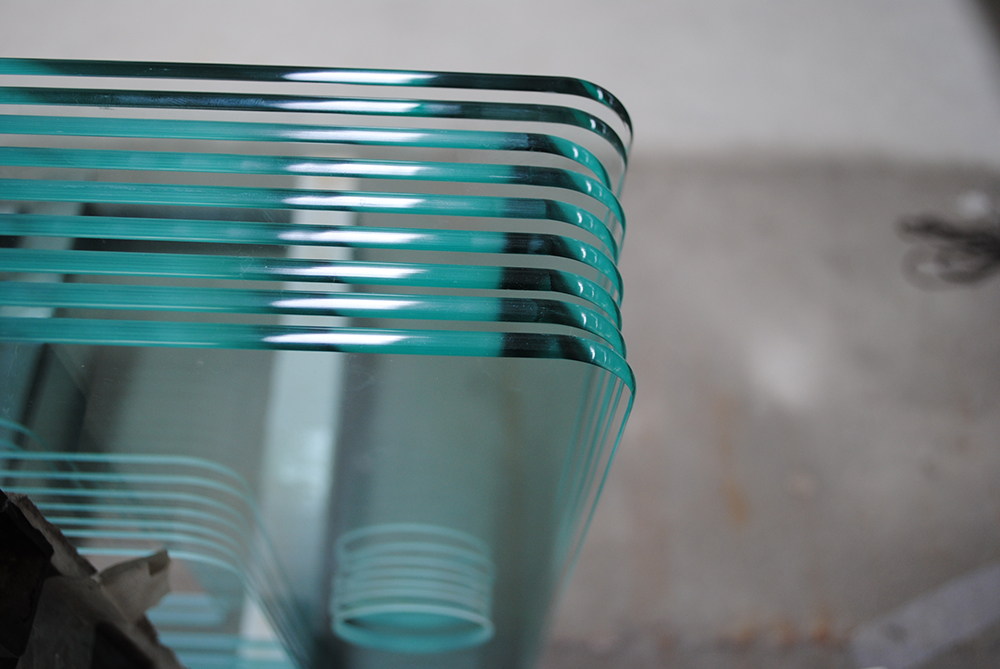 Whether it is physical tempered glass or chemically tempered glass, a stress layer is formed on the glass surface, and a tensile stress layer is formed inside. When the toughened glass is impacted, the outer stress layer and the inner crack conduct at different speeds. As a result, the stress layer outside the toughened glass has not spread far, and the inner layer has spread far.
It's like the sandwich biscuits were impacted, the inside sandwich has cracked, and the outside biscuits haven't broken much. Due to the existence of the stress layer, most of the impact force is transmitted internally. Because the tempered glass is very strong, it is generally enough to allow the crack to propagate throughout when it receives a force sufficient to cause it to crack. If the impact is too great, it will break into small particles.